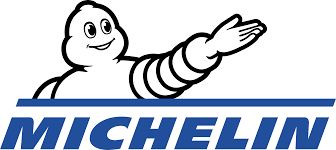 Utilities Engineer
Michelin
Thailand

Permanent
Full-time
Utilities Engineer

-

MISSION :

To guarantee quality of energy production and proper maintenance of installations
To make reliable and perennial equipment according to defined maintenance strategy /policy (economical optimum)
To technically support exploitation and energy distribution sector
KEY EXPECTATIONS :
Existence and evolution of verification and maintenance plans
Reduction of quality failures due to energy
Efficiency of the Energy Sector and equipment reliability (Technical support to the operation, Troubleshooting and maintenance, quality related to the fluids, availability and durability, Definition of spare-parts need).
Training of operators, maintenance staff for techniques and methods, and the users to "consume better"
QUALIFICATIONS :
Bachelor's degree or higher in Energy or Mechanical Engineering or related fields
Experience 2-3 years in the field of Utilities/Energy maintenance: Chillers, HVAC, DG sets, etc.
Essential Skill: Troubleshooting, Analysis of equipment and system performance/failure
Preferred Skill: Knowledge of Instrumentation or Electrical systems, Hands on experience with Static and rotating equipment such as pumps (single & multistage), compressors, blowers, diesel engines, agitators, heat exchangers , reactors, boilers, cooling towers, other Utilities, material handling & hydraulic systems, fire protection system, pipelines, structures, alignment, etc.
Preferred Knowledge: ISO 9000, ISO 14000 and OHSAS 18000 systems
Thai native speaker with good English communication
Michelin