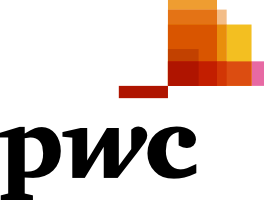 Risk Consulting Associate Day 2021
PwC
Bangkok

Permanent
Full-time
Line of Service Advisory

Industry/Sector Not Applicable

Specialism Fraud, Investigations & Regulatory Enforcement (FIRE)

Management Level Associate

Job Description & Summary A career in our Risk Consulting practice, within General Consulting services, will provide you with the opportunity to help clients seize essential advantages by working alongside business leaders to solve their toughest problems and capture their greatest opportunities. We work with some of the world's largest and most complex companies to understand their unique business issues and opportunities in an ever changing environment. We help create sustainable change by stimulating innovation, unlocking data possibilities, navigating risk and regulatory complexity, optimising deals, and aligning costs with business strategy to create a competitive advantage.

In Risk, you'll help clients to protect their brand and enhance their commercial performance by capitalising on every business opportunity while minimising risks.

Risk Consulting provides comprehensive financial, economic and strategic advice to companies on complex business problems. As an Associate, you'll work as part of a team of problem solvers, helping to solve complex business issues from strategy to execution. PwC Professional skills and responsibilities for this management level include but are not limited to:

Key responsibility:
Drafting reports and presentations to explain the findings and validate data and analysis for accuracy and relevance.
Consulting with clients on business issues, often explaining complex technical concepts to non-technical people.
Conduct research into project-related issues.
Ability to manage multiple concurrent investigations analysis and projects with minimal supervision.
Share and collaborate effectively with others.
Forensic Technology Solutions (FTS) is one of our leading services. We uses information technology skills and expertise to help our clients manage and deal with fraud, cybercrime, and litigation issues., the FTS services include:
e-Discovery and computer forensics
Cybercrime and data breach response
Forensic data analytics
Data recovery
Regulatory and accounting analytics
Information risk management
Continuous Controls Monitoring Systems for fraud detection
Forensic Accounting involve in conducting fraud and other forensic investigations as well as providing litigation support in commercial disputes
Leverage your strong analytical skills on to provide clear and concise details of progress and findings
Demonstrate considerable knowledge and analytical abilities through, leading the development of quantitative data analysis and data mining solutions in support of forensic investigations, litigation and/ or in responses to regulatory compliance-related enquiries, emphasising the development of database driven reports and analyse
Risk and regulatory provide regulatory advice, assessing the state of compliance with regulatory requirements, and formulating recommendations for processes and controls to better comply with industry/market practices, regulatory requirements and regulators' expectations. We also provide benchmarking for financial institutions. Our focus areas are Regulatory compliance for banking regulations, Data Governance & Quality advisory, Risk-Finance alignment.
Collaborate with engagement team members to advise financial services clients such as asset managers, banks, or insurance companies on areas relating to risk, regulation, data, and compliance
Assist in development and implementation of new risk and regulatory strategies, policies, and capabilities
Support financial services clients in their journey to comply with international and local regulations
Support financial services clients in their operational and cultural transformation in areas such as Data Governance, Enterprise Risk Management, Risk and Finance Alignment, Board Governance etc.
Contribute to the maintenance of high quality client relationships by producing exceptional deliverables for clients
Financial Risk Management(FRM) work on financial risk model design and development, model validation and testing, and other advanced data analytics. In particular, we focus on credit risk, Basel II capital, economic capital, operational risk, and insurance risk models. We also advise clients on various regulatory standards, including IFRS 9, IFRS 17, and the Basel II & III Accord requirements.
Conduct financial risk models design and development, model validation and testing, and other advanced data analytics on a wide range of client portfolios (financial services and insurance clients)
Conduct review and analysis of credit risk, Basel II capital, operational, and insurance risk models
Collaborate with key stakeholders during the implementation of projects
Assist the team to deliver projects successfully by performing assigned tasks under the guidance of senior team members
Demonstrate good communication skills, including the ability to document reports and presentations for clients
Education (if blank, degree and/or field of study not specified) Degrees/Field of Study required:

Degrees/Field of Study preferred: Bachelor of Engineering, Bachelor in Business Administration, Bachelor of Science

Certifications (if blank, certifications not specified)

Desired Languages (If blank, desired languages not specified)

Travel Requirements Not Specified

Available for Work Visa Sponsorship? No

Government Clearance Required? No

Job Posting End Date

PwC